Chandigarh, the well-planned capital city of Punjab and Haryana, is renowned for its rich culture, lively atmosphere, and most importantly, delectable food. The city boasts a diverse culinary landscape, ranging from tantalizing street food to luxurious fine dining experiences.
For food enthusiasts, Chandigarh is a must-visit destination, offering an array of gastronomic delights that cater to a variety of tastes and preferences.
In this comprehensive guide, we will explore some of the best restaurants in Chandigarh, highlighting their unique offerings, locations, and distinctive features that set them apart.
Pal Dhaba – Sector 28, Chandigarh
Location: PR92+RJP, Booth Number 165, 166, Sector 28 Market Rd, Sector 28 D, Sector 28, Chandigarh, 160002
Contact Information: 0172 265 7596
Pal Dhaba is a legendary restaurant in Chandigarh, celebrated for its authentic Punjabi cuisine. Known for its mouth-watering butter chicken, tandoori chicken, and naan, this bustling eatery is a haven for meat lovers. With its lively atmosphere and consistently delicious food, Pal Dhaba is undoubtedly one of the city's top dining destinations.
Garlic and Greens – Sector 37, Chandigarh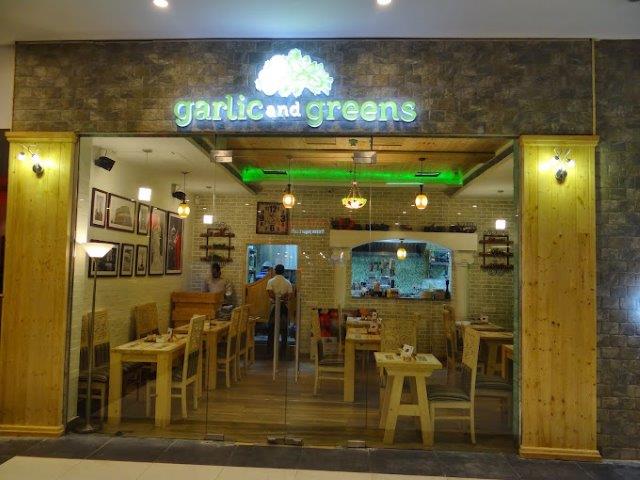 Location: 178-178A, Purv Marg, Industrial Area Phase I, Chandigarh, 160002
Garlic and Greens is a vegetarian restaurant that offers healthy and delicious food options. Surrounded by lush greenery, the serene indoor and outdoor seating areas create a tranquil ambiance. The menu features fresh and organic ingredients, with options such as salads, sandwiches, pizzas, and juices.
Saffron – JW Marriott, Sector 35, Chandigarh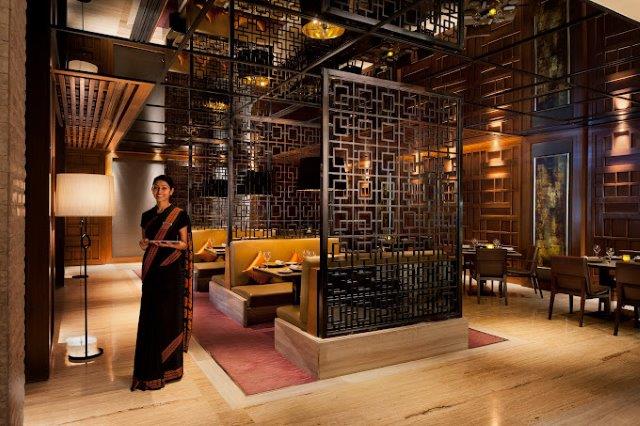 Location: JW Marriott Hotel, Plot 6, Dakshin Marg, 35B, Chandigarh, 160022
Contact Information: 0172 395 5555
Website: https://www.marriott.com/
Saffron is a fine dining restaurant situated within the luxurious JW Marriott hotel, renowned for its exquisite North Indian and Mughlai cuisine. The elegant ambiance and sophisticated atmosphere make it an ideal choice for special occasions or romantic dinners. Savor expertly crafted kebabs, biryanis, and curries while enjoying the impeccable service that defines the JW Marriott experience.
Backpackers Cafe – Sector 9, Chandigarh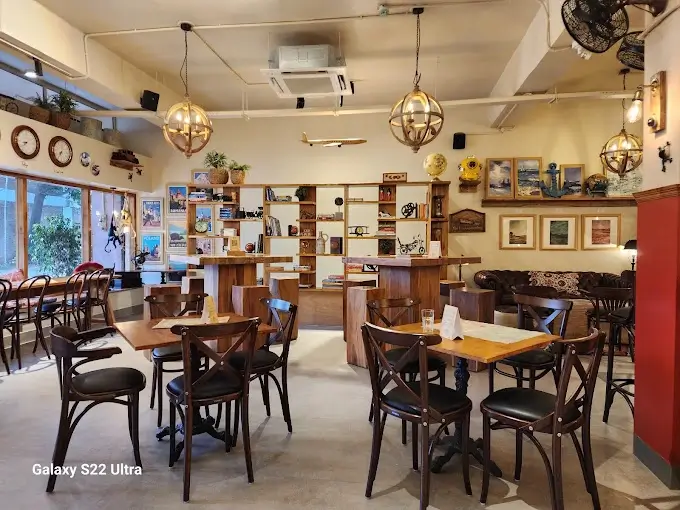 Location: SCF 16, Inner Market, 9-D, Sector 9, Chandigarh, 160009
Contact Information: 084370 41459
Website: http://www.thewhisperingwillows.com/
Backpackers Cafe is a popular hangout spot among college students and travelers alike. The vibrant atmosphere and delicious fast food options, such as burgers, pizzas, and sandwiches, make it a favorite among the city's younger crowd. The outdoor seating area provides a relaxed setting for a leisurely afternoon with friends.
The Great Bear Kitchen & Microbrewery – Sector 26, Chandigarh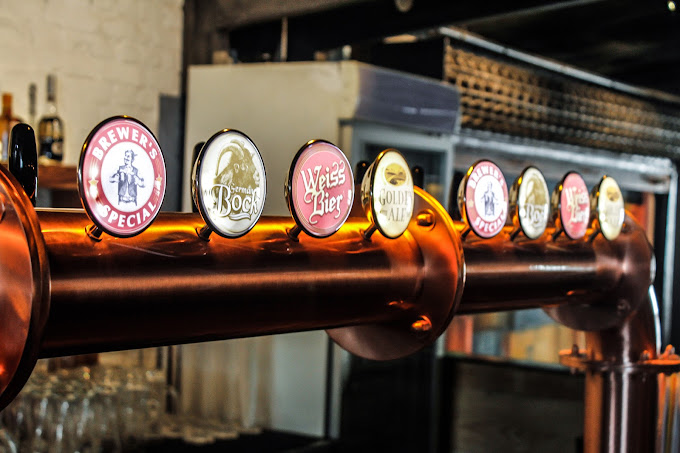 Location: 32, Madhya Marg, Sector 26, Chandigarh, 160026
Contact Information: 085588 02630
Website: https://sites.google.com/hopsngrains.com/thegreatbear
The Great Bear Kitchen & Microbrewery is a stylish restaurant that offers an extensive menu of Indian and continental cuisine. As a microbrewery, it also serves freshly brewed beer to complement your meal. Enjoy the refreshing outdoor seating area while sipping on a cold brew and indulging in the diverse culinary offerings.
Virgin Courtyard – Sector 7, Chandigarh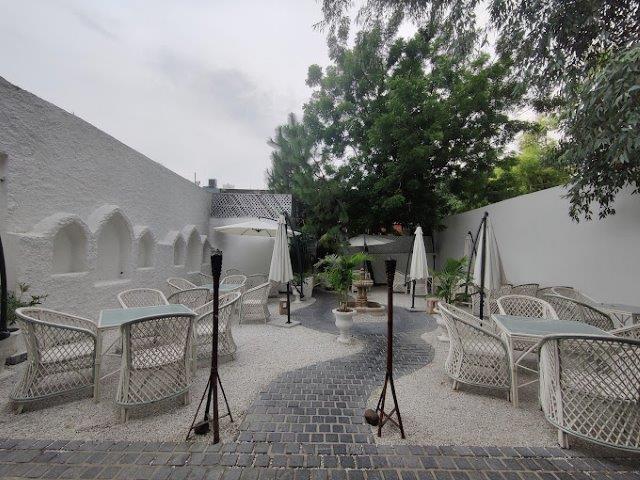 Location: SCO 1A, Sector 7-C, Sector 7, Chandigarh, 160007
Contact Information: 086990 00999
Website: http://www.virgincourtyard.com/
Virgin Courtyard is an Italian restaurant that exudes romance with its dim lighting and beautiful interiors. The menu includes a variety of fresh pasta dishes, pizzas, and delectable desserts. This charming eatery is perfect for an intimate dinner with your significant other.
Hops n Grains – Sector 9, Chandigarh
Location: SCO 358, Sector 9, Panchkula, Haryana 134109
Contact Information: 080549 23857
Hops n Grains is a microbrewery and restaurant that offers a lively atmosphere, delicious food, and freshly brewed beer. The beautiful outdoor seating area is ideal for enjoying the city's pleasant weather while sampling the diverse Indian and continental dishes on the menu. Additionally, the extensive collection of beers is sure to satisfy any connoisseur.
Nik Baker's – Sector 9, Chandigarh
Location: Booth No. 31, 34, 9D CHD, 9-D, Sector 9, Chandigarh, 160009
Contact Information: 0172 274 9136
Website: http://www.nikbakers.com/store-locator/
Nik Baker's is a beloved bakery and cafe that serves scrumptious cakes, pastries, sandwiches, and coffee. The cozy atmosphere and inviting indoor and outdoor seating areas make it an ideal spot for catching up with friends or indulging your sweet tooth. A must-visit destination for dessert lovers, Nik Baker's has something for everyone.
Conclusion
In conclusion, Chandigarh's culinary scene is a reflection of the city's diverse culture and vibrant spirit. The restaurants featured in this guide cater to a wide range of tastes and preferences, ensuring that there is something for everyone to enjoy.
From authentic Punjabi dishes to Italian delicacies, freshly brewed beers to delectable desserts, these establishments showcase the best that Chandigarh has to offer.
So, if you're planning a trip to this dynamic city, be sure to visit these top restaurants and immerse yourself in the delightful flavors and culinary experiences that await you.
Whether you're a local resident or a tourist exploring Chandigarh for the first time, these dining destinations are sure to leave a lasting impression and create memorable moments for you and your loved ones.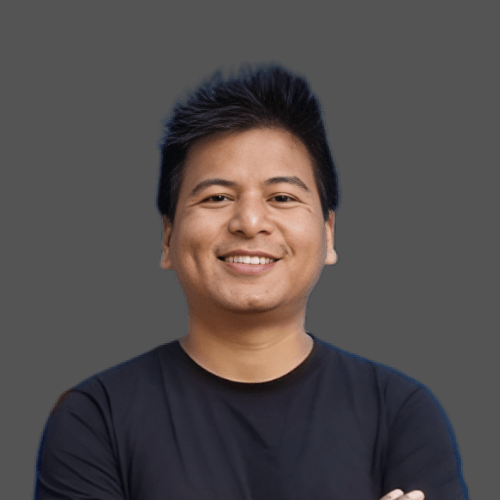 Suraj Rana is a passionate writer who provides valuable information about Chandigarh on our website Chandigarh Explore. Discover the hidden gems of the city with Suraj Rana's engaging and informative articles. Follow us to stay up-to-date with the latest happenings in Chandigarh!