Chandigarh, known as "The City Beautiful," is a charming city in northern India that offers a perfect blend of natural beauty, modern architecture, and cultural heritage.
The city's lush green parks, enchanting gardens, and serene lakes make it an ideal destination for couples seeking a romantic escape.
In this comprehensive guide, we'll take you through the top places to visit in Chandigarh for couples, highlighting their unique features and locations to ensure you have an unforgettable experience with your partner.
Rose Garden – A Blooming Paradise in Sector 16, Chandigarh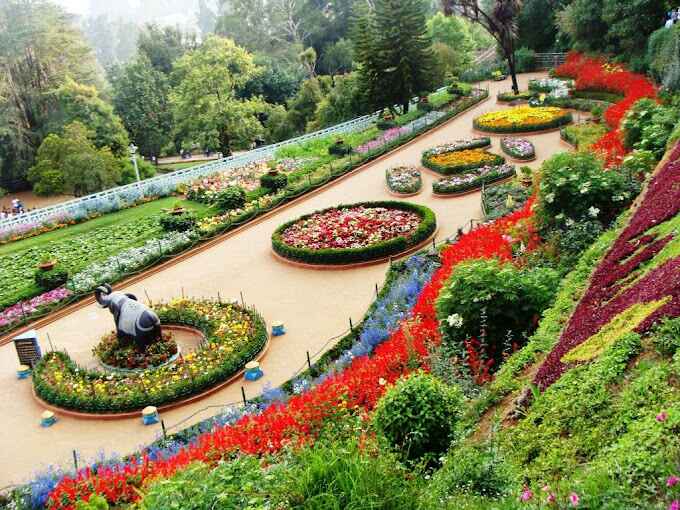 Location: PP6C+R8Q, Phase 3B-1, Sector 60, Sahibzada Ajit Singh Nagar, Chandigarh 160059
The Rose Garden, also known as Zakir Hussain Rose Garden, is one of the most romantic places in Chandigarh, frequented by couples who wish to enjoy a tranquil and picturesque environment.
Spread across 30 acres, the garden boasts over 1,500 varieties of roses, along with a beautiful fountain and a rock garden.
Couples can take leisurely strolls through the mesmerizing rose beds, bask in the garden's natural beauty, and capture memorable moments surrounded by vibrant blossoms.
Sukhna Lake – A Serene Oasis in Sector 1, Chandigarh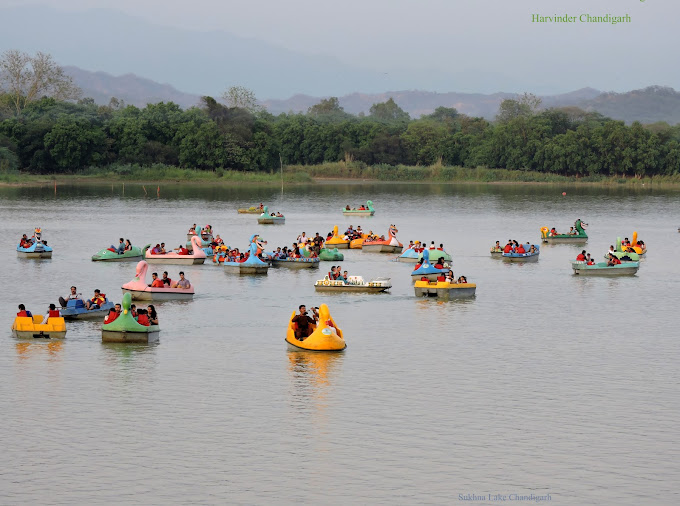 Location: Sector 1, Chandigarh, 160001
Nestled in the heart of Chandigarh, Sukhna Lake is a man-made lake that provides a serene setting for couples to unwind and connect.
Surrounded by lush greenery, the lake offers a peaceful atmosphere for couples to take a scenic boat ride, walk hand-in-hand around its perimeter, or simply sit and admire the breathtaking views.
The lake is also home to various migratory birds during the winter months, adding to its charm and making it a must-visit destination for nature-loving couples.
Le Corbusier Centre – A Tribute to Architectural Genius in Sector 19, Chandigarh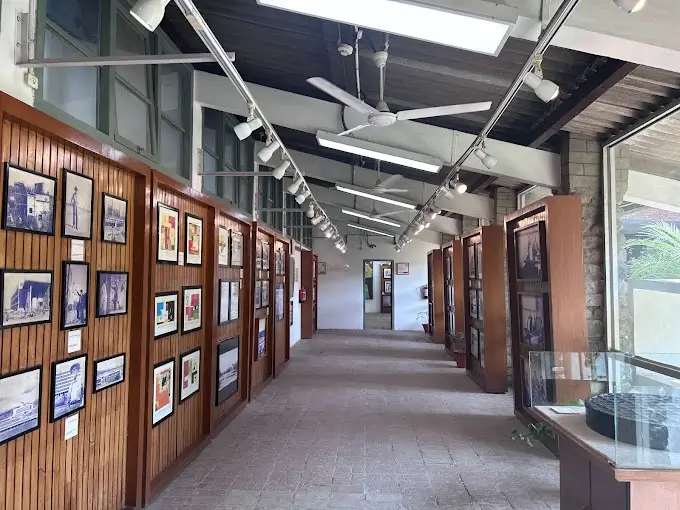 Location: Sector 19B Old Architect Building, Madhya Marg, Chandigarh, 160019
Contact Information: 0172 277 7077
For couples interested in architecture and design, the Le Corbusier Centre is a must-visit destination. Dedicated to the life and work of the renowned architect Le Corbusier, who designed Chandigarh, the center showcases his vision and the city's unique architectural heritage.
Couples can embark on a guided tour of the center, learn about the city's history, and marvel at the stunning architectural designs that have shaped Chandigarh's landscape.
Pinjore Gardens – An Enchanting Mughal-Style Retreat near Chandigarh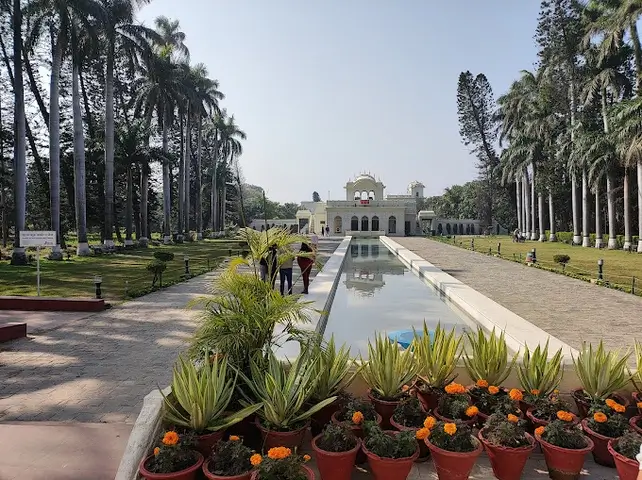 Location: Ambala, Kalka – Shimla Rd, Pinjore, Haryana 134102
Contact Information: 01733 231 877
Located on the outskirts of Chandigarh, Pinjore Gardens is a captivating garden that offers a romantic retreat for couples seeking a picturesque getaway.
The garden features exquisite Mughal-style architecture and is surrounded by lush greenery, providing an idyllic setting for leisurely walks and intimate conversations.
Couples can also enjoy the stunning views of the Shivalik Hills from the garden, adding to its allure and making it an unforgettable experience.
Chandigarh Botanical Garden and Nature Park – A Tranquil Sanctuary in Sarangpur, Chandigarh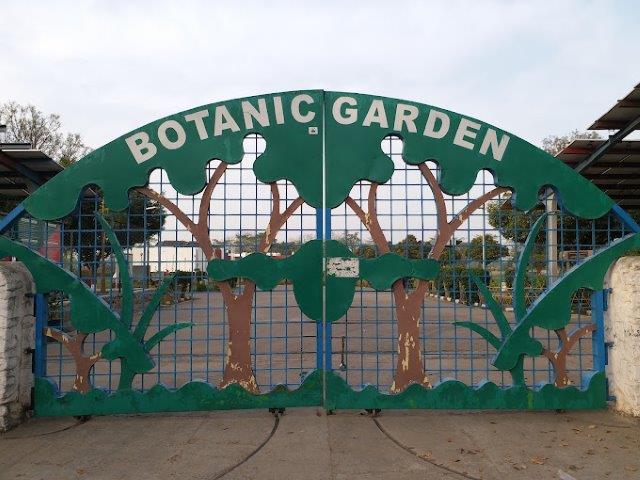 Location: QQG5+HW4, Sarangpur, Chandigarh, 160014
The Chandigarh Botanical Garden and Nature Park, located on the city's outskirts, is a sprawling 88-acre haven for nature enthusiasts.
Home to a diverse range of flora and fauna, the park offers couples an opportunity to immerse themselves in the serene beauty of nature while spending quality time together.
With well-maintained walking trails, tranquil ponds, and a butterfly park, couples can explore the park's natural wonders and create lasting memories.
Rock Garden – A Unique Sculpture Park in Sector 1, Chandigarh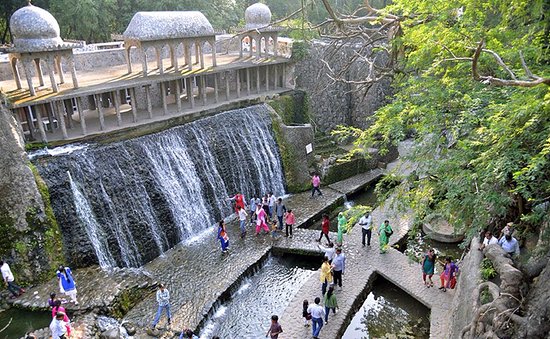 Location: Sector 1, Chandigarh, 160001
Contact Information: +91-0172740645
Another enchanting destination for couples is the Rock Garden, created by artist Nek Chand. This unique park features numerous sculptures made from recycled materials and is a testament to the artist's creativity and innovation.
Couples can wander through the maze-like garden paths, admiring the fascinating sculptures, and discover hidden nooks and crannies perfect for a romantic moment.
The Rock Garden also features several waterfalls and courtyards, adding to its charm and making it an ideal spot for a leisurely afternoon with your partner.
Terrace Garden – A Romantic Escape in Sector 33, Chandigarh
Location: 33 Market Rd, Sector 33B, Sector 33, Chandigarh, 160020
Website: http://mcchandigarh.gov.in/
The Terrace Garden is another picturesque destination in Chandigarh that offers couples a romantic escape amid beautifully landscaped terraces adorned with colorful flowers.
The garden is especially captivating during the annual Chrysanthemum Show when the terraces come alive with vibrant blooms.
Couples can take a leisurely stroll, soak in the garden's tranquil atmosphere, and enjoy each other's company surrounded by nature's beauty.
Japanese Garden – An Exotic Retreat in Sector 31, Chandigarh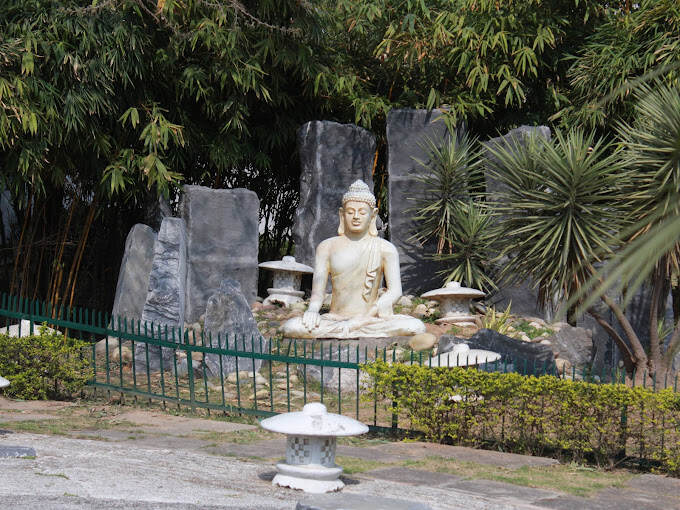 Location: PQ3M+RP6, near Japanese Park, Sector 31 A, Sector 31, Chandigarh, 160030
For couples seeking an exotic experience, the Japanese Garden is a must-visit destination. The garden is designed in the traditional Japanese style, complete with pagodas, water bodies, and Zen gardens.
Couples can explore the various elements of Japanese culture, including the Bonsai garden and the tea ceremony area while enjoying the serene and peaceful environment.
The garden also features a charming bridge that provides a perfect backdrop for memorable photos with your partner.
Conclusion
Chandigarh is a city that offers an abundance of romantic destinations for couples looking to spend quality time together in serene and picturesque settings.
From enchanting gardens and serene lakes to architectural wonders and unique sculpture parks, there is something for every couple to enjoy in this beautiful city.
By exploring these top places to visit in Chandigarh for couples, you'll not only create unforgettable memories with your partner but also experience the city's rich cultural heritage and natural beauty.
So, plan your romantic getaway to Chandigarh and let love blossom amid the city's captivating charms.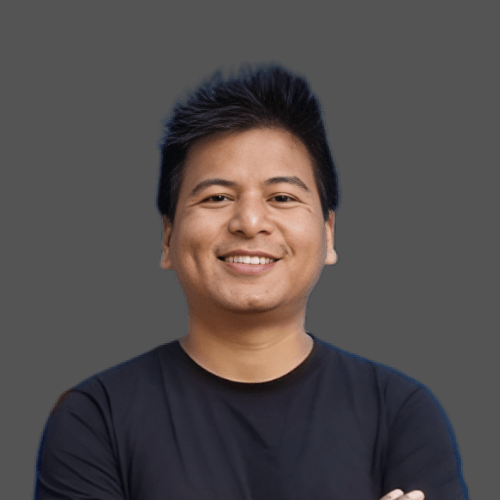 Suraj Rana is a passionate writer who provides valuable information about Chandigarh on our website Chandigarh Explore. Discover the hidden gems of the city with Suraj Rana's engaging and informative articles. Follow us to stay up-to-date with the latest happenings in Chandigarh!