Hey there, adventure seekers! Are you ready to have some fun this summer?
If you're looking for the perfect place to beat the heat and make memories with your friends and family, you've come to the right place.
Get ready to experience some serious thrills, spills, and chills as we take you through the best water park in Chandigarh and all the important information you need to know.
So, grab your swimsuit, slather on some sunscreen, and let's dive into the world of water-filled fun!
Thunder Zone Chandigarh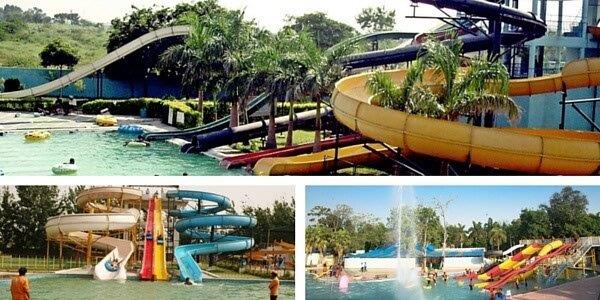 First up on our list is the Thunder Zone Water Park in Chandigarh. Now, don't let the name scare you. It's not all thunder and lightning. In fact, it's a paradise for those who love to have fun in the water. Located on Sirhind-Morinda Road, this park is like a magnet for fun-seekers.
Thunder Zone Water Park in Chandigarh is a popular destination for people of all ages who are looking for a fun and exciting time with their friends and family. With its thrilling rides and crystal-clear water pools, this park is sure to bring a smile to everyone's face.
Imagine this: you're standing at the top of a water slide, heart pounding, adrenaline rushing, and then whoosh! You're sliding down at lightning speed, screaming at the top of your lungs, and splash!
You land in a pool of cool, refreshing water. Sounds exciting, doesn't it? That's just a taste of what Thunder Zone has to offer.
Website URL: NIL
GMB URL: https://goo.gl/maps/qgnogvSG2u5Fqm9Q8
Reviews: 3.9 Ratings (2112 Google reviews)
Phone Number: 09888782220
Email: NIL
Address: Sirhind – Morinda Road, Sawara, Punjab 140307
Timings: 11:00 AM to 7:30 PM (Summers) and 11:00 AM to 5:30 PM (Winters)
Ticket Rate: The ticket for Amusement Park at Thunder Zone is: ₹500.
The ticket for the water park is ₹850.
Combo ticket for Amusement & Water Park: ₹900.
If you just want to enter the Thunder Zone and do not wish to take any ride, then you'll have to pay ₹300 for entry charges. Tickets for kids below 3 feet of height are free.
Fun City Water Park Chandigarh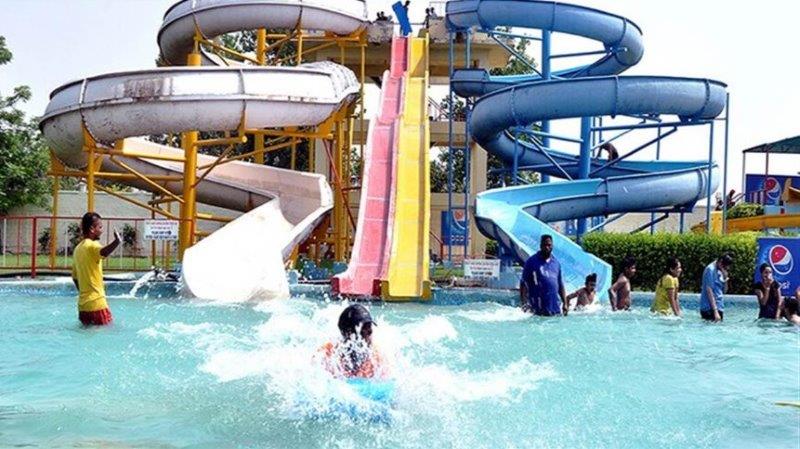 Fun City Water Park in Chandigarh is a perfect destination for families looking for a fun and exciting day out. This water park covers a vast 43-acre area, providing plenty of activities and attractions to keep everyone entertained. Located just 20 km from Chandigarh, it is easily accessible from the Tricity area.
Whether you're looking for thrills on the water slides, or want to relax in the pools, Fun City has something for everyone. With a convenient location on the Panchkula-Nada Sahib Gurudwara Highway, there's no excuse not to plan a trip to this amazing water park.
Website URL: https://chalofuncity.com/
GMB URL: https://goo.gl/maps/25EugQrKht5zewPC6
Reviews: 4.1 Ratings (5253 Google reviews)
Phone Number: 09914406505
Email: [email protected]
Address: Near Ramgarh, Chandigarh – Nada Sahib Road, District Panchkula, Chandigarh. It is situated at a distance of 20 kilometers from Sector 17, Chandigarh.
Timings: 10:00 AM to 7:00 PM.
Ticket Price: Water Park Ticket at Fun City Chandigarh: ₹600.
Water Park Ticket: ₹1180.
Combo Ticket for Amusement Park & Water Park: ₹1200.
Kids below the height of 3 feet & senior citizens above 65 years of age are offered free entry throughout the year.
Aqua Village Park Chandigarh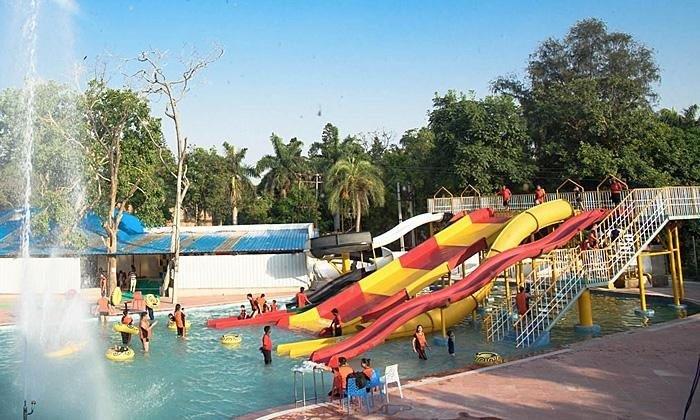 Last but not least, we have the Aqua Village Park. Nestled in the serene foothills of Shivalik, this park is a breath of fresh air. It's like stepping into a different world, a world where fun and relaxation go hand in hand.
Imagine sliding down a water slide that twists and turns like a giant snake, the water rushing around you, and the excitement building up as you near the bottom. Or picture yourself lounging in a pool, the water lapping at your feet, and the sun warming your skin. That's what a day at Aqua Village looks like.
The park offers an array of water rides, slides, and attractions that are designed to cater to all age groups. With its modern touch and exciting activities, the Aqua Village Park promises an enjoyable and memorable experience for everyone who visits. So, pack your bags and head to this park to have a day full of fun and frolic.
Website URL: http://www.aquavillage.in
GMB URL: https://goo.gl/maps/p9fj6CFZ4wtdXt668
Reviews: 4.0 Ratings (493 Google reviews)
Phone Number: NIL
Email: NIL
Address: Pinjore, Haryana 134101
Timings: 10:00 AM to 7:00 PM.
Ticket Rate: There are various rates for different water rides, giving people the option to choose which ride they want. Additionally, in addition to individual tickets, packages are also offered.
Monday to Friday: 1 Child (Less than 4 ft) – Entry to Water Park at ₹550
Saturday – Sunday: 1 Child (Less than 4 ft) – Entry to a Water park at ₹650
Monday to Friday: 1 Adult – Water Park Entry Ticket at ₹650
Saturday – Sunday: 1 Adult – Water Park Entry Ticket at ₹650
Below 3 feet – Free Entry
Conclusion
So there you have it, folks! Chandigarh is not just a city of beautiful gardens and clean roads, but also a city of exciting water parks.
Whether you're a thrill-seeker or a chill-seeker, these parks have something for everyone. So what are you waiting for? Dive into the fun and make a splash this summer!
Remember, the best way to beat the heat is to get wet and wild. So pack your bags, grab your friends, and head to one of these amazing water parks in Chandigarh.
Trust me, it'll be a day you'll remember for a long time. After all, life is a lot more fun when you're making a splash!
Galaxy is a talented writer who hails from the beautiful city of Chandigarh. Born and raised in Chandigarh, Galaxy has always been passionate about exploring the city's rich culture and history. As a writer for the Chandigarh Explore website, she shares her insights and knowledge with readers from around the world. Galaxy is known for her creative and engaging writing style, and her articles are always informative and entertaining. When she's not busy writing, Galaxy enjoys spending time with her family and friends, trying new foods, and discovering hidden gems in the city.