As someone who loves exploring new places, I recently visited the Forest Hill Golf & Country Club Resort in Chandigarh.
I must say that I was blown away by its beauty and elegance.
This luxury resort is only 10 minutes by car from the city of Chandigarh. It is spread out over hundreds of acres of lush green Shivalik Hills and beautiful scenery.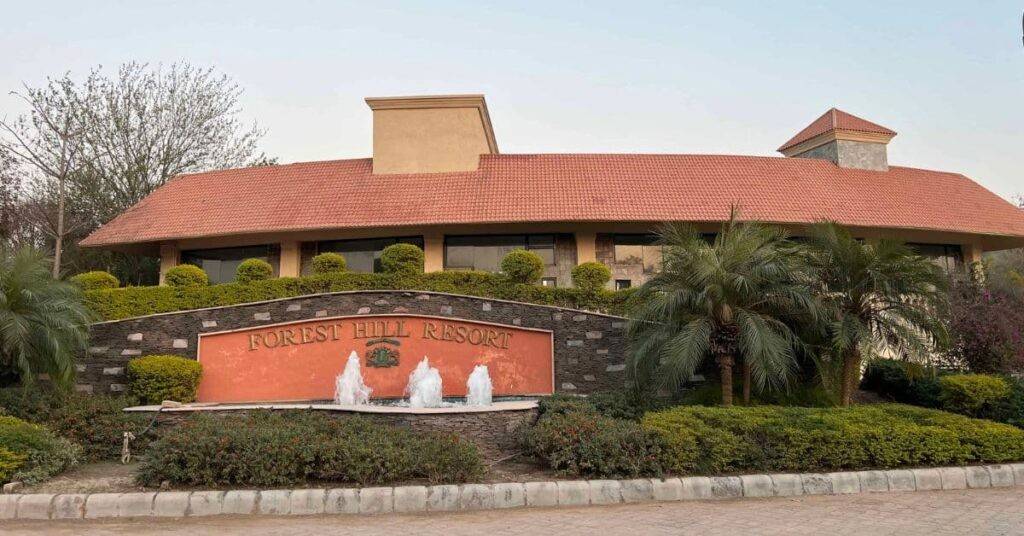 Surreal Views and Breathtaking Surroundings
From the moment I arrived, the sweeping views of the sprawling landscape and green surroundings took my breath away.
Forest Hill Resort has a hundred acres of beautiful natural land and a lot of things to look at. The resort is in the Shivalik Hills and has great views of the mountains all around.
A Golfer's Paradise
If you're a golf enthusiast, then Forest Hill Resort is the perfect destination for you. The resort boasts one of the finest golf courses, with a modern 12-hole, par-44 course that offers a challenging game to seasoned players.
I'm not an experienced golfer, but I had a lot of fun trying to navigate the course and improve my skills. The resort's premium golf facilities are definitely a big draw for seasoned players and beginners alike.
The lush green fairways and challenging greens make it an ideal spot for avid golfers.
Adventure Activities for Thrill-seekers
If you're looking for more than just golf, Forest Hill Resort has a lot of exciting things to do besides golf.
Whether you're into boating, fishing, hiking, biking, or adventure safaris, the resort has something for everyone. I particularly enjoyed the off-roading experience, which was truly exhilarating.
Fine Dining in a Serene Ambiance
In the clubhouse at Forest Hill Resort, you can enjoy fine dining while looking at beautiful views and listening to the sounds of nature. Whether you're looking for a romantic dinner with your loved one or a social gathering with friends, the restaurant offers a perfect blend of gourmet food and a serene ambiance.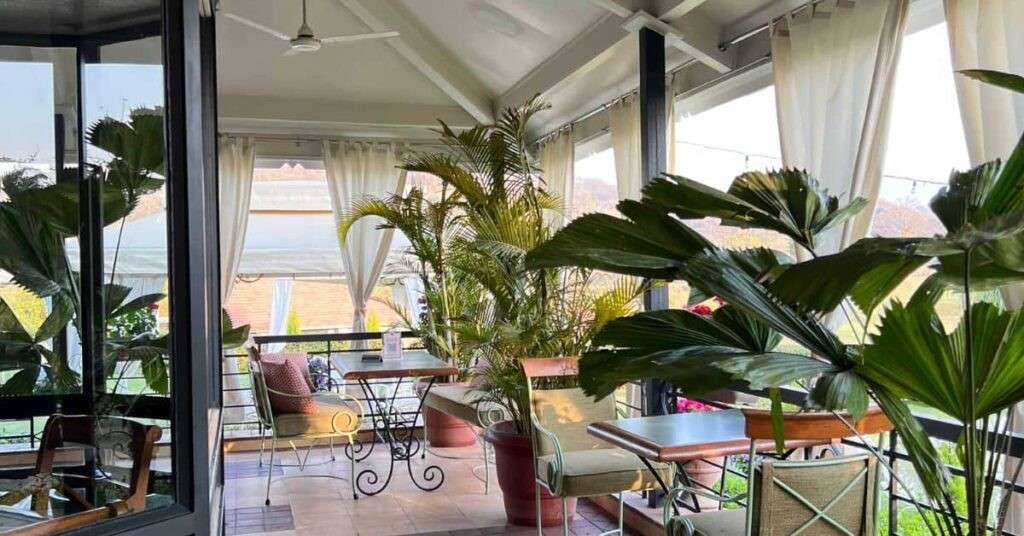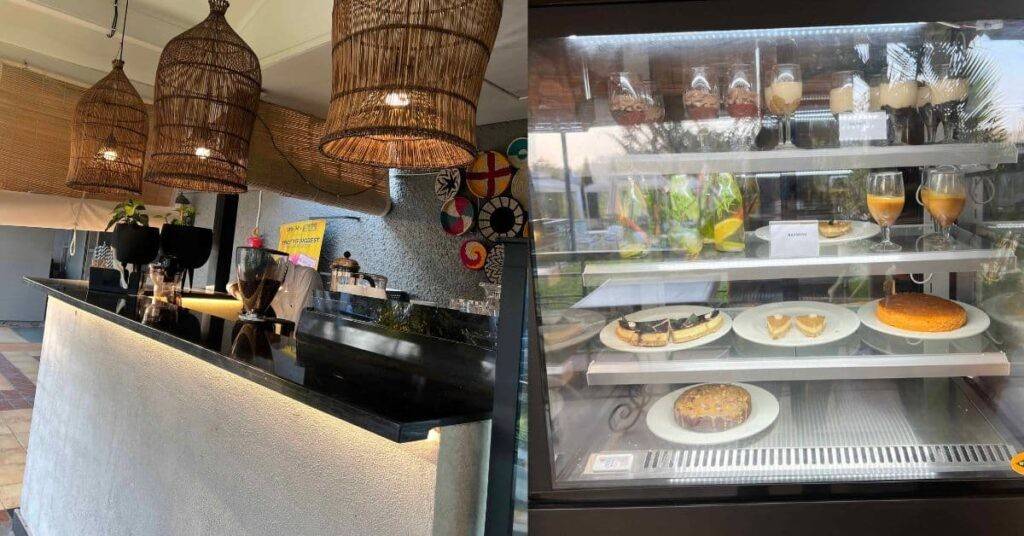 During my visit to Forest Hill Resort with my friends, we had the pleasure of dining at their clubhouse restaurant. As we stepped inside, we were welcomed by the breathtaking views of the lush foliage and the peaceful surroundings. The staff greeted us warmly and showed us to our table.
The menu had a variety of options, ranging from Indian to Continental cuisine. Being a foodie, I was delighted to see so many mouth-watering options.
We decided to try a mix of dishes, including their famous butter chicken, grilled fish, and pasta. The food was served hot and was absolutely delicious.
The presentation of the dishes was also impressive, and we couldn't resist taking a few pictures to remember the experience.
What stood out the most was the serene ambiance of the restaurant. The sounds of nature and the large area of greenery made it a relaxing and peaceful place to be. It was the perfect setting to unwind with friends over a hearty meal.
Luxury Cottages in Nature's Lap
The resort features two nature-style cottages that set a new benchmark for luxury and comfort. These cottages offer the perfect setting to stay with your loved ones in the midst of nature.
My friends and I were lucky enough to book one of their nature-style cottages. As soon as we stepped inside, we were in awe of the beautiful decor and comfortable furnishings.
The cottage had everything we needed from a modern home, like a kitchen, a living room, and comfortable bedrooms.
We enjoyed waking up to the sounds of nature and sipping our morning coffee on the porch while taking in the breathtaking views of the surrounding hills. The cottage provided the perfect setting for us to spend quality time together in a peaceful and relaxing environment.
Perfect Venue for Celebrations and Corporate Events
Forest Hill Resort is also a popular place for wedding ceremonies, receptions, and business events. The resort has event spaces that range from small to large, making it a great place to hold your next event.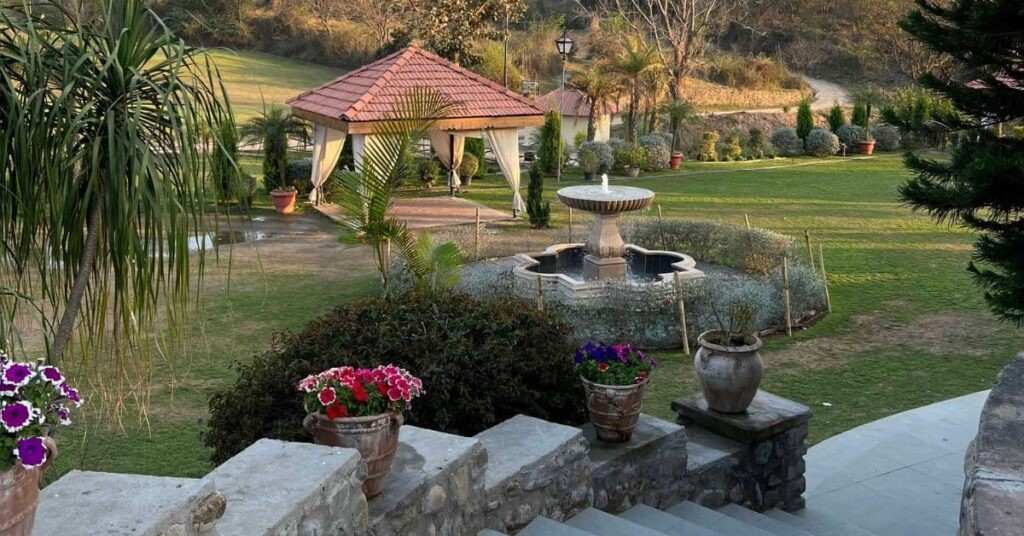 I was really impressed with the event spaces at Forest Hill Resort. The stunning natural surroundings make it the perfect backdrop for a memorable wedding or any other special celebration.
I saw a wedding photoshoot taking place during my visit, and it was simply breathtaking. The greenery and serene atmosphere added a touch of magic to the entire setting.
In addition to the picturesque surroundings, Forest Hill Resort offers a variety of amenities to make your event a success. The resort has a team of experienced event planners who can help you plan every detail of your celebration or corporate event, from decor and catering to entertainment and transportation.
Final Thought
In the end, my stay at the Forest Hill Resort was an experience I will never forget.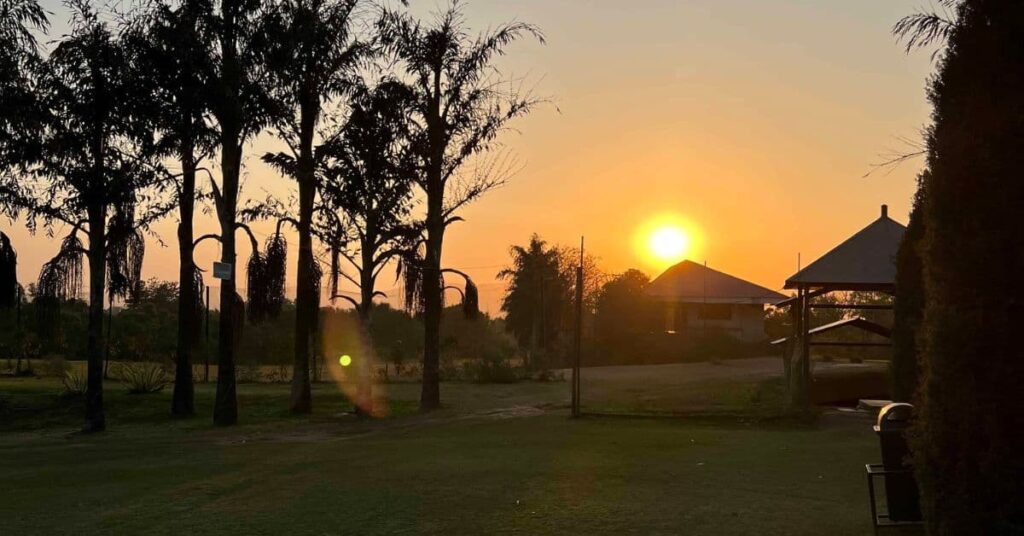 The stunning views, luxurious amenities, and range of activities make it a perfect destination for a relaxing getaway. It really stands out from other resorts in the area because it wants to offer the best in luxury and hospitality.
Whether you're a golfer, adventure seeker, or just looking to unwind in nature's lap, Forest Hill Resort is the perfect place to be.
Galaxy is a talented writer who hails from the beautiful city of Chandigarh. Born and raised in Chandigarh, Galaxy has always been passionate about exploring the city's rich culture and history. As a writer for the Chandigarh Explore website, she shares her insights and knowledge with readers from around the world. Galaxy is known for her creative and engaging writing style, and her articles are always informative and entertaining. When she's not busy writing, Galaxy enjoys spending time with her family and friends, trying new foods, and discovering hidden gems in the city.